WE ARE THE BEST WHEN WE ARE TOGETHER !
ჩვენ ვართ საუკეთესო როდესაც ვართ ერთად !
Our School History
Kutaisi public school 17 is 100 years old. It was founded by Mariam Kaukhchishvili. It's true that our school is a major educational and cultural center not only in our community but throughout Georgia. According to National Curriculum, piloting program has been carried out since 2005 and school was rewarded with the diploma and portal computer in nomination: "The most active school" by the Ministry of Education and Science of Georgia. Many infrastructural, technological and programmatic changes were planned and organized each academic year: rehabilitation works of sports complex-wrestling and a new gym were equipped with modern hygienic standards and facilities, Scientific Laboratory, Civil Educational Club, Inclusive Teaching Club, Assembly hall, school library was renewed and equipped with scientific research and electronic literature.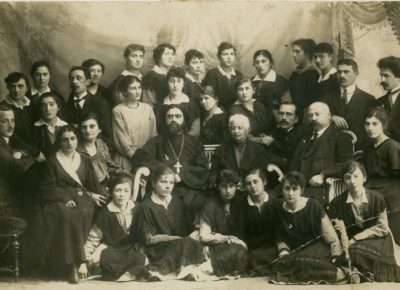 სექტემბერი
ნოემბერი
დეკემბერი